Blogs
Blog Categories
1. Go to Blog->Category from the sidebar.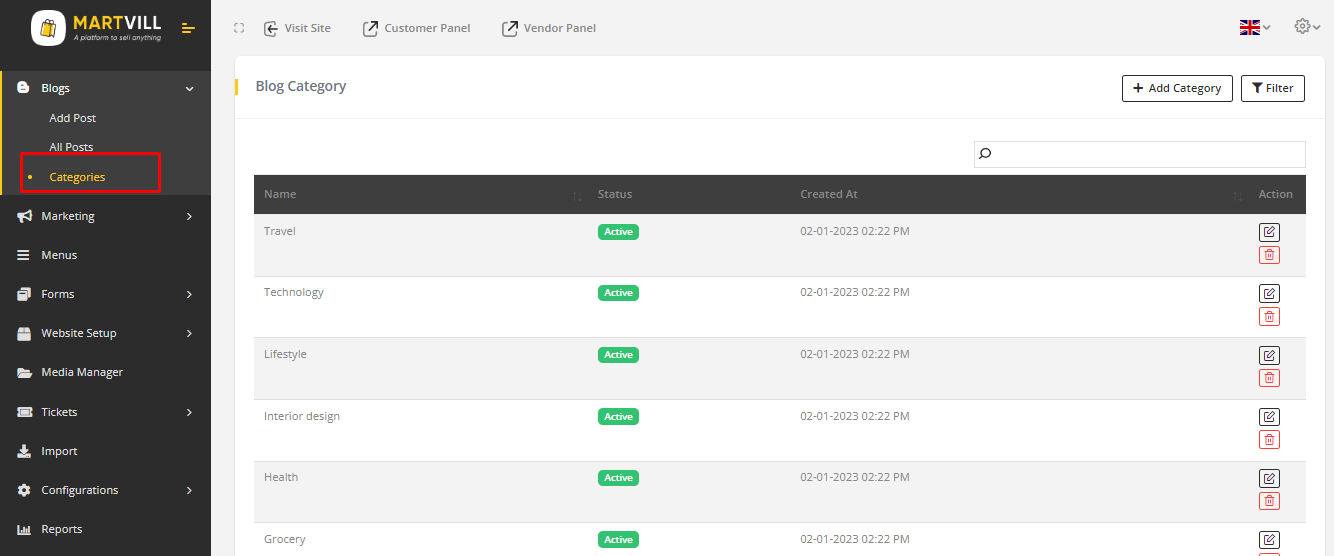 2. Click on Add Category to add new category for blog.
3. Click on Save and Category can be edited and deleted.
Adding Blogs
1. Go to Blog->Blog from the sidebar. An existing blog list will appear.
2. Click on Add Blog to add new vendor.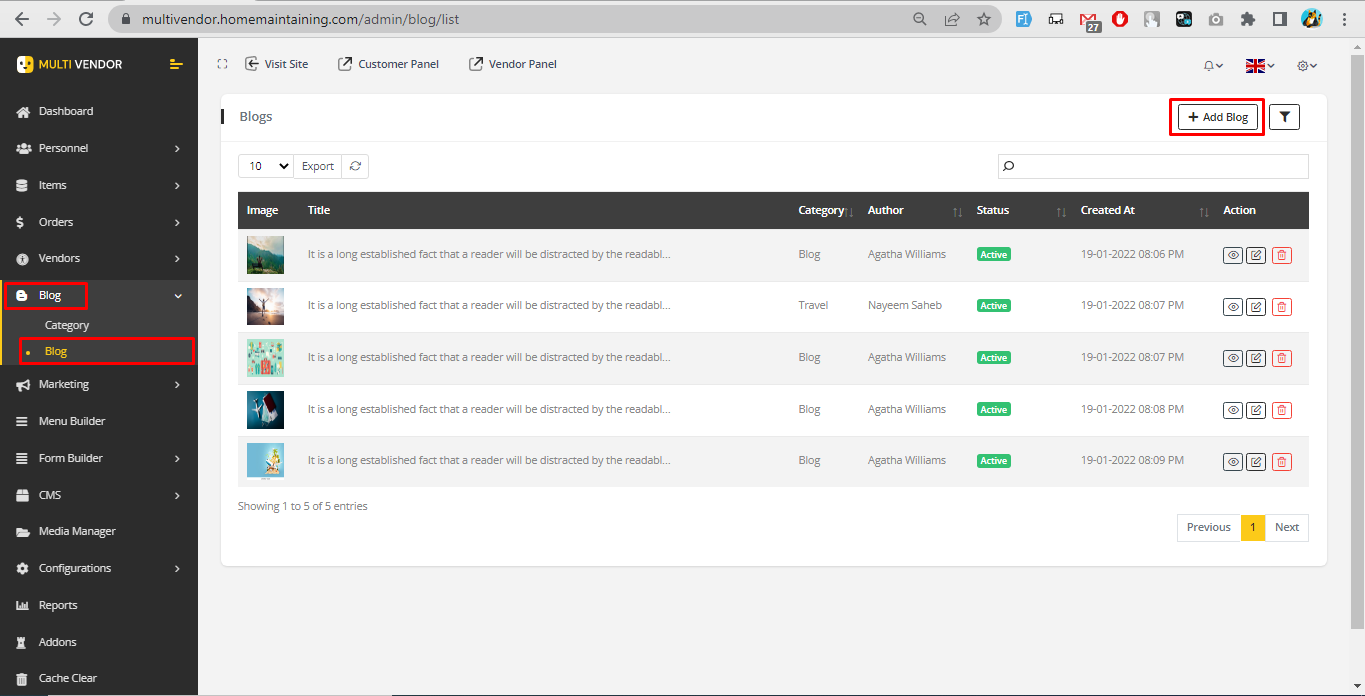 3. Select a Blog Category, Give a title and Fill the other information according to your blog and Click Submit to publish it.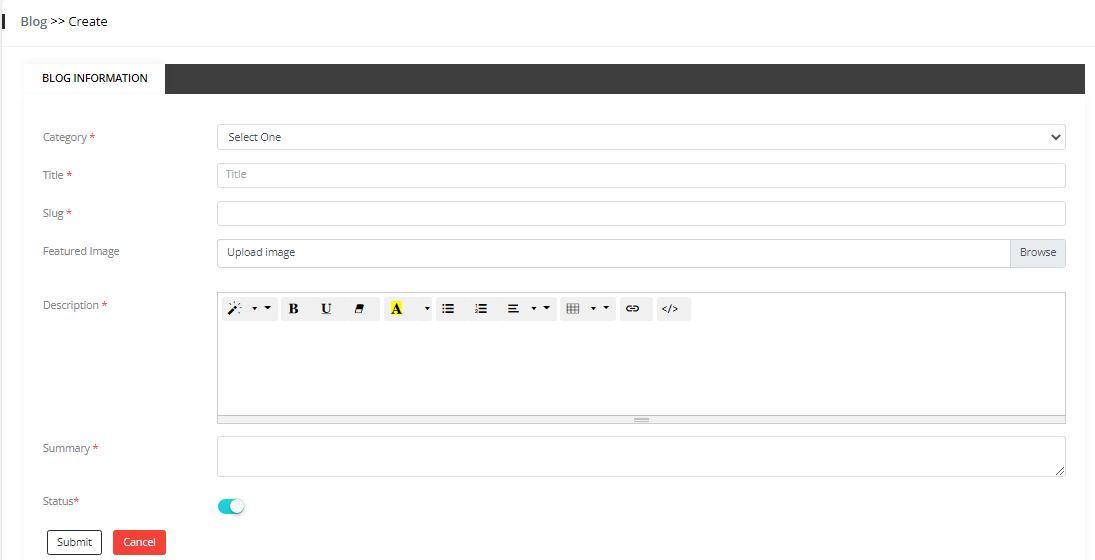 Note
slug works as a part of the path in a url.
keeping status active will make the blog visible and inactive status will make the blog invisible for user.
4. Blog information can be edited and deleted and previewed from the blog list.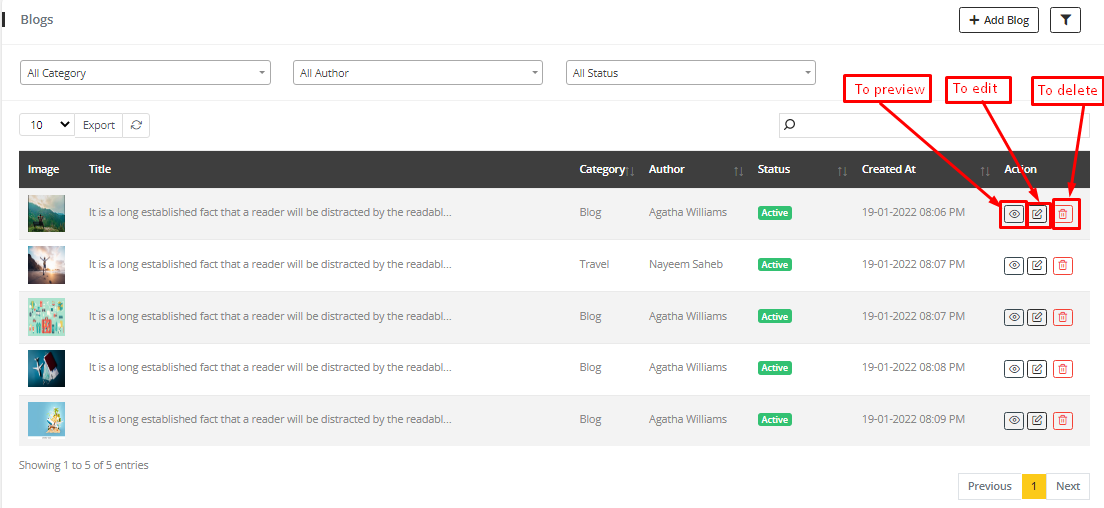 5. Clicking filter icon, status and author and category filter will appear by which blog can be searched by their status, author and category.