Know Your Client(KYC)
To know your client, Admin use a form to collect information from the users. This form is used for vendors only. Admin can not create a new form. In this case, one form exists and Admin can edit it.
Admin Panel
Go to MartVill Dashboard > Forms > KYC and Click on Edit KYC Form.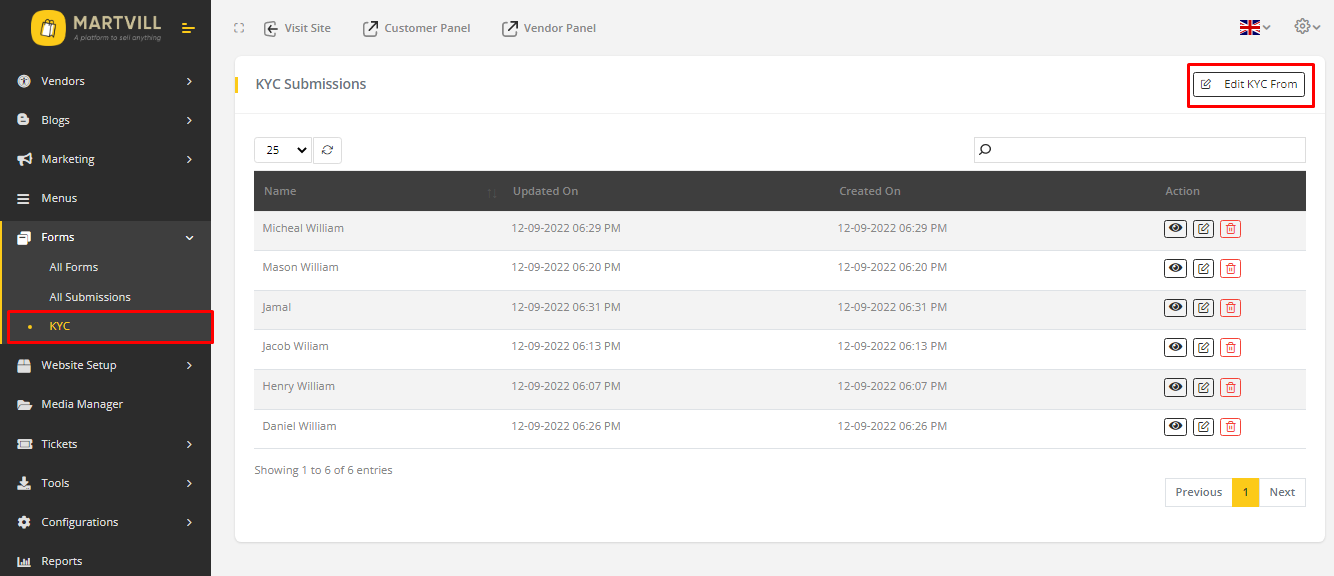 A Form-builder will appear just like creating Form.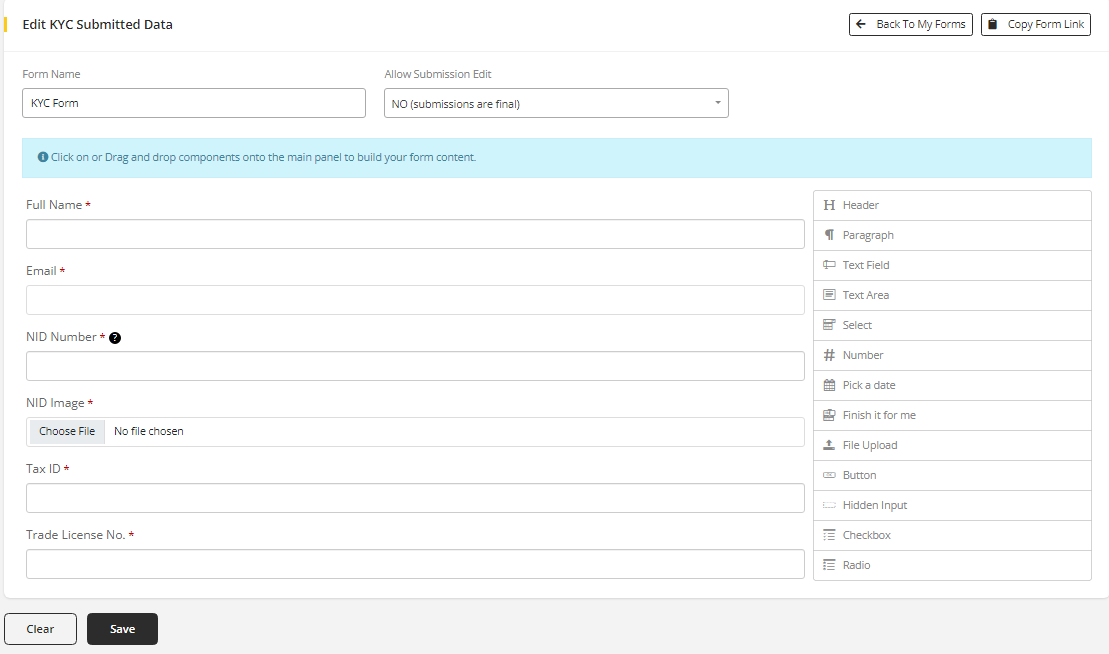 Enter a Name for the form.
Allow Submission Edit: wether you want to allow form submission edit.

Selecting No indicates that once user submits the form, there is no way he/she can edit the form.
Selecting Yes indicates that the user can edit their submitted form whenever they want.

There are few available Component to create a form. You can drag and drop them and customize the form. You can edit and use those options as you want.

Click Save to save the form.

All Submitted form list will appear when navigate to KYC page. And to view the submitted form click on View icon.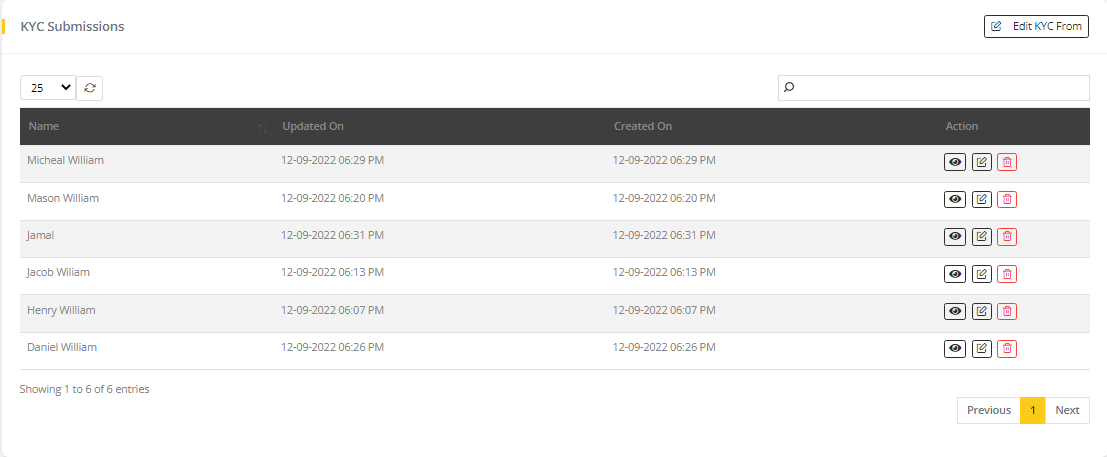 List of submitted KYC form

Submitted KYC form Preview
You can edit submitted form from the list and also from the Preview page by clicking on Edit icon. You can Edit the information on the submitted form and Update the form to save the changes.
Edit from KYC submission list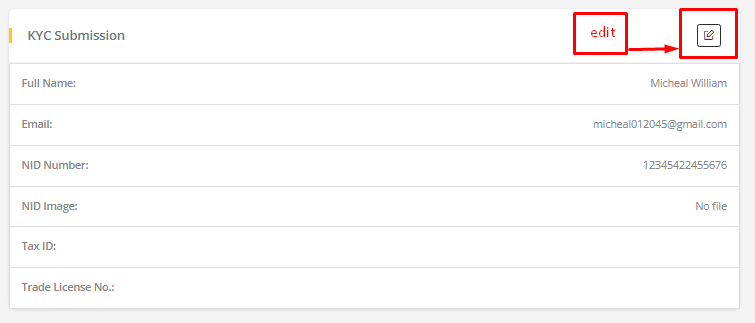 Edit from KYC submission preview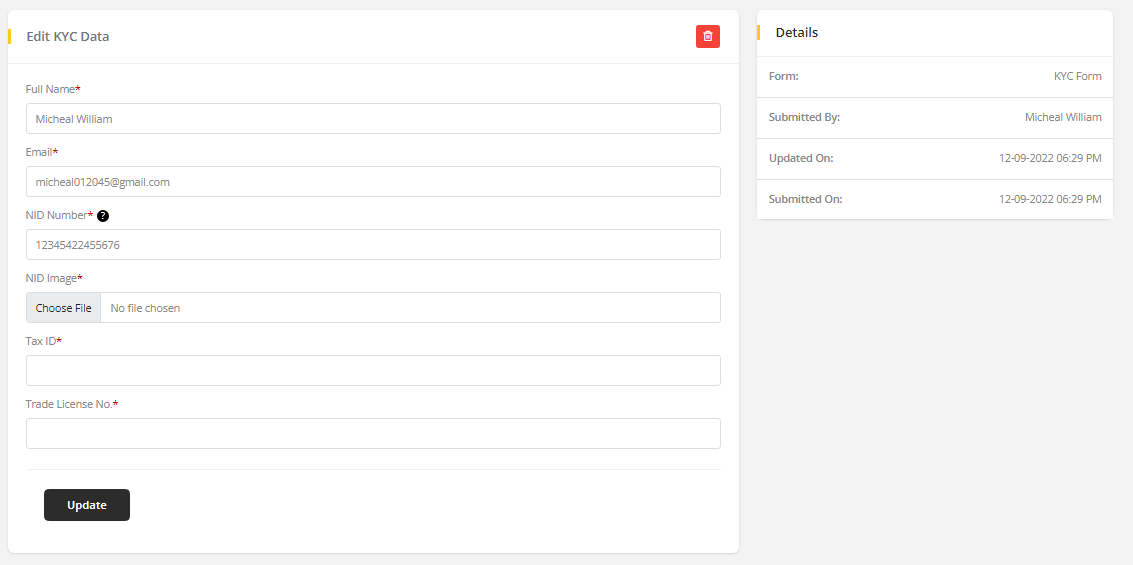 Edit form information
Submitted Form can be deleted from list and edit information by clicking on Delete icon.
Vendor Panel
Go to MartVill Vendor Dashboard > KYC and the form will appear. Fill up the form and Click on submit.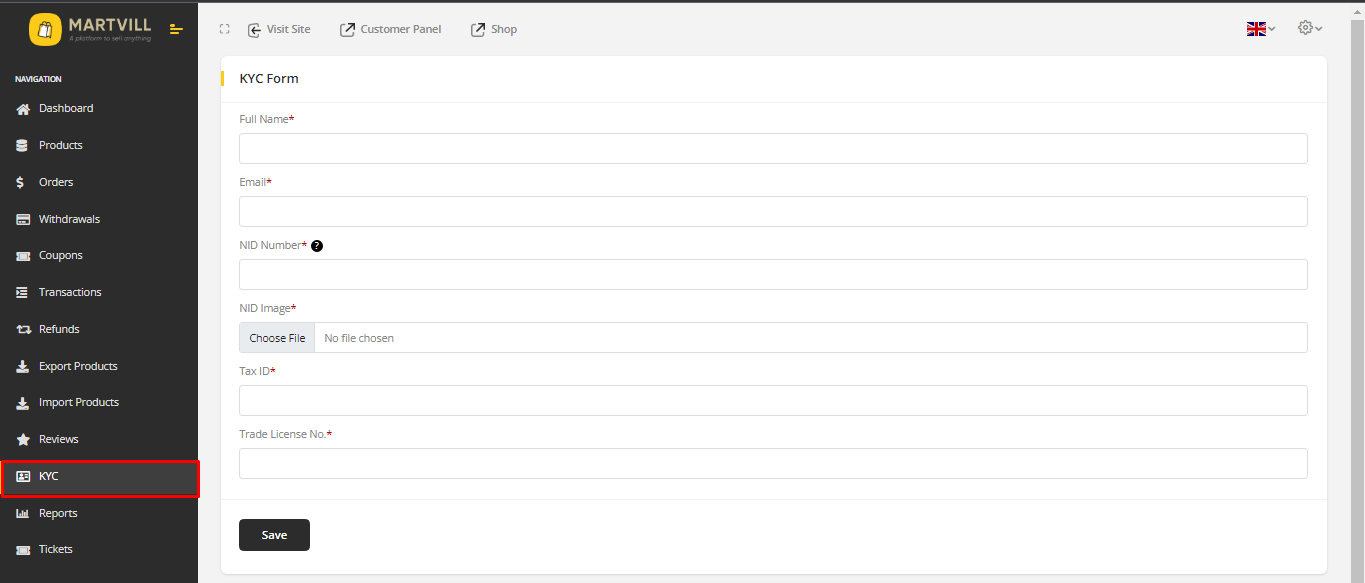 When form is submitted then vendor can see the preview of the submitted form.

As Allow Submission Edit is enabled(selected option is Yes), Vendor can edit the form by Clicking on edit icon from the upper right corner. If Allow Submission Edit is disabled((selected option is No)) then there will be no option to edit the form.

Vendor can not delete their KYC form or any information.