Forms
Forms can be created to collect users information and can be used for other purposes, such as Survey.
Go to MartVill Dashboard > Forms > All Forms. Click on Add New Form to create a new form.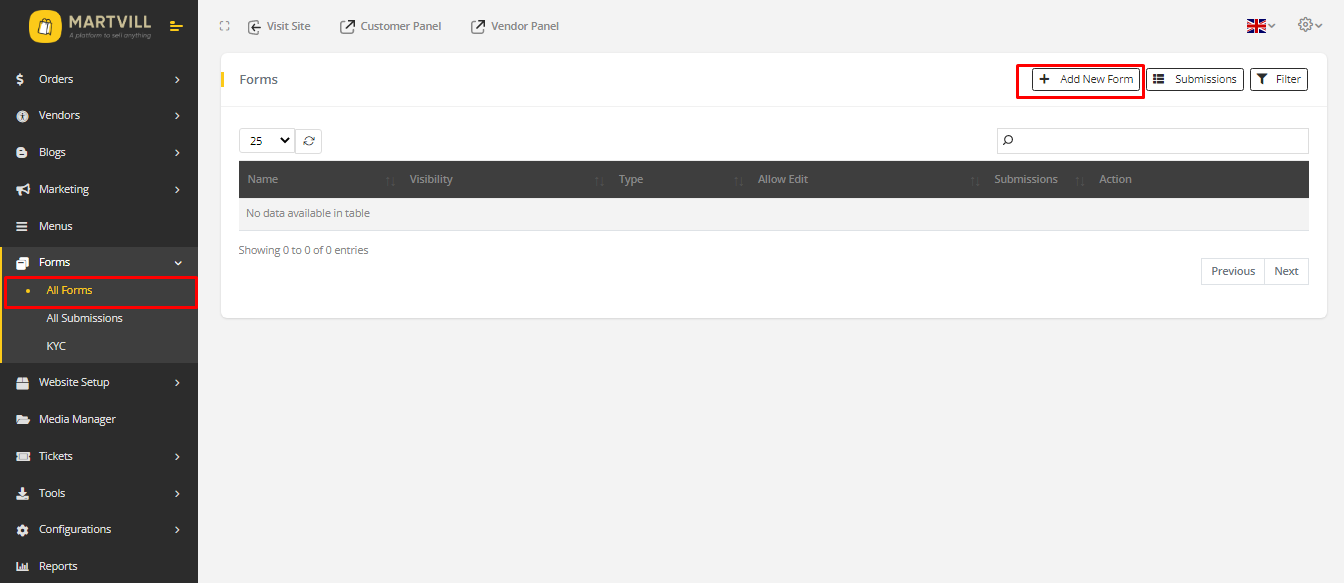 Form builder will appear. You can create a form according to your choice.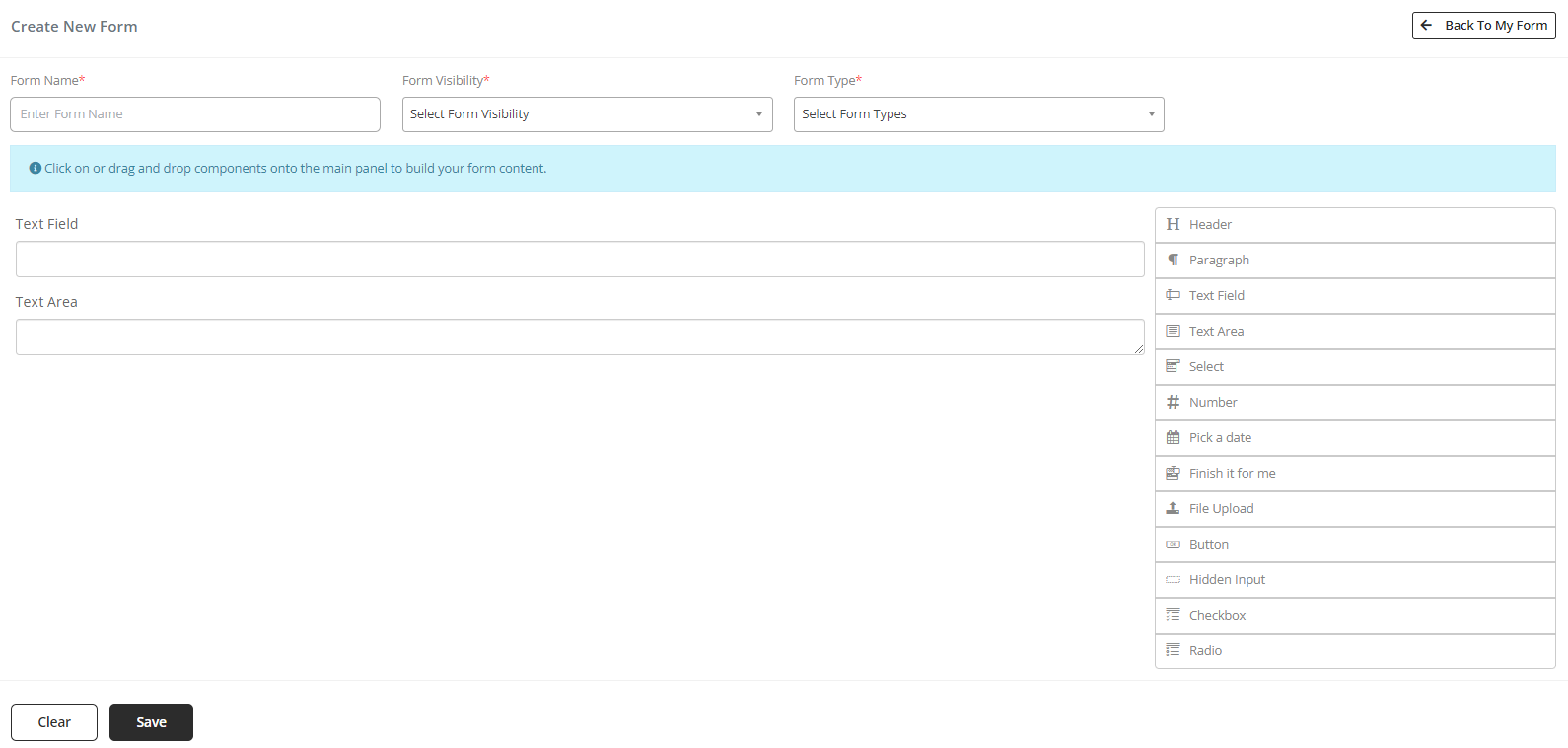 Enter a Name for the form.
Form Visibility has two options which determines whether the visibility of the form.

Public: visible for everyone.
Private: only visible to the logged in users. That is, only valid users are able to fill up the form.

If Private is selected, another option will appear which is Allow Submission Edit. Selecting No indicates that once user submits the form, there is no way he/she can edit the form. Selecting Yes indicates that the user can edit their submitted form whenever they want.

Form Types indicates what type of form it is. Survey, Contact Form and Others are the options available.
There are few available Component to create a form. You can drag and drop them and customize the form. You can edit and use those options as you want.

To edit click on Edit icon. You will see some fields are there to edit the Component.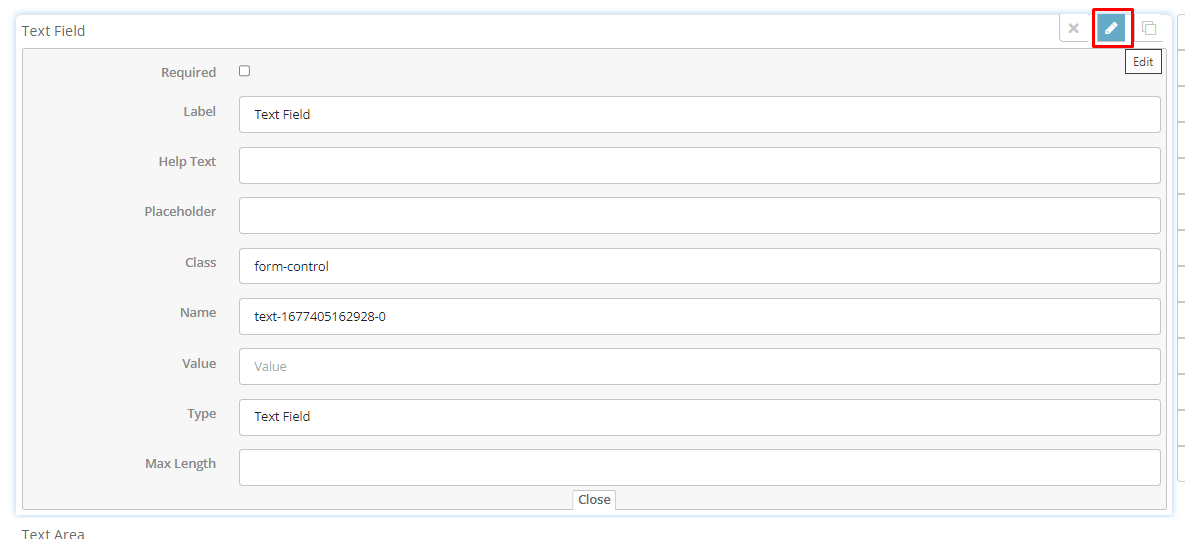 As an example, Text field is using here. You can make the field Required by checking the required box and can change the Label, placeholder, type of the component, max length of the text. You can also add Help text to the field. Similarly, you can use other Component and edit them.
Click on Remove icon to remove the component and to make a copy of the component click on Copy icon.

Removing component

Coping component
Form link can be copied from the form list. Form can be Deleted and Edited by clicking on their respective icons.

Form Actions
To Preview the form Click on Preview icon.

Form Preview
Submissions can be viewed and New From can be created and edited and link of the form can be copied from this Preview.
Deleting a form will also delete its all submissions.
Customer View
Admin can add the form link to any page, so that Customers can fill up the form and submit it.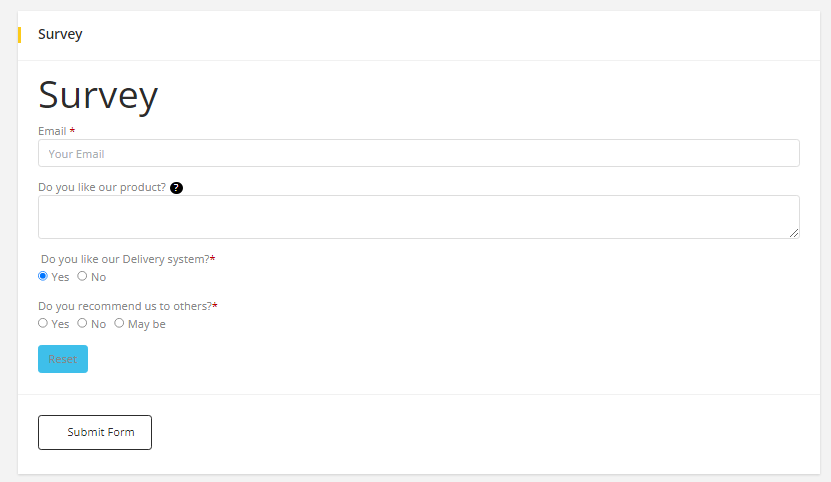 Customer View of the Form
All Submissions
There are few ways to view All the submissions of the form. To View the submissions click on the submission icon or Click on submission button from the upper right corner or Go to MartVill Dashboard > Forms > All Submissions.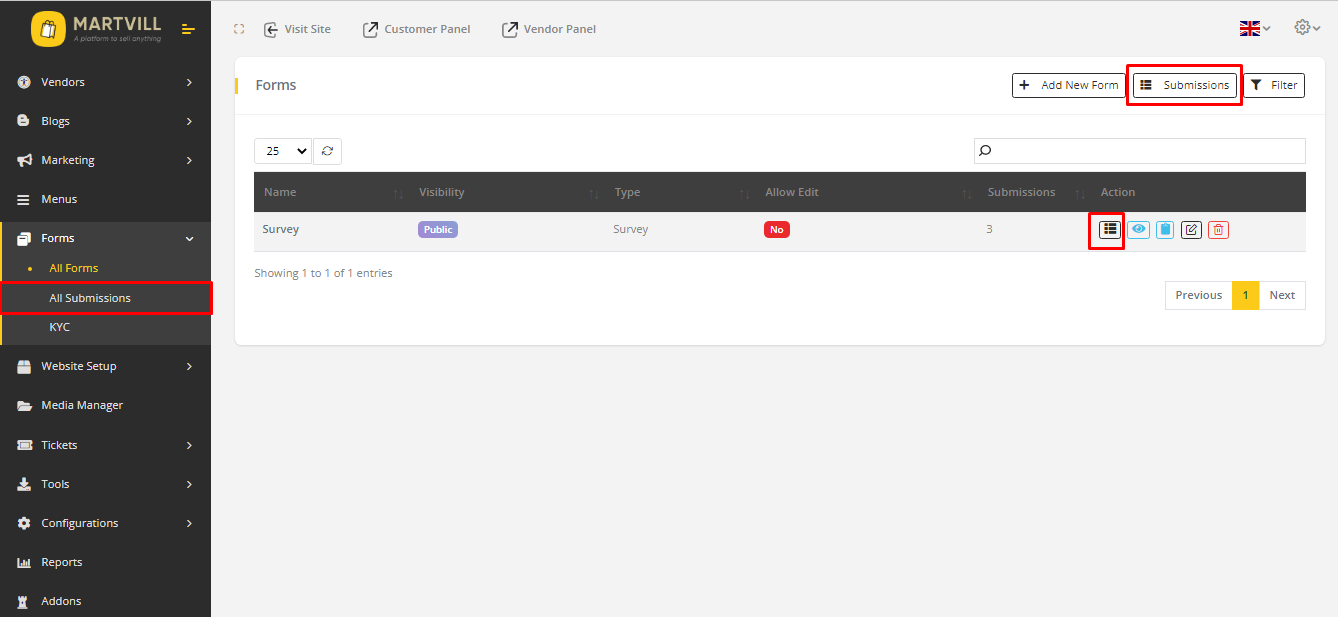 All submissions will appear on a list. To view a specific submissions Click on View icon.

Admin can edit the submitted forms, if needed. Click on the Edit icon from the submission list.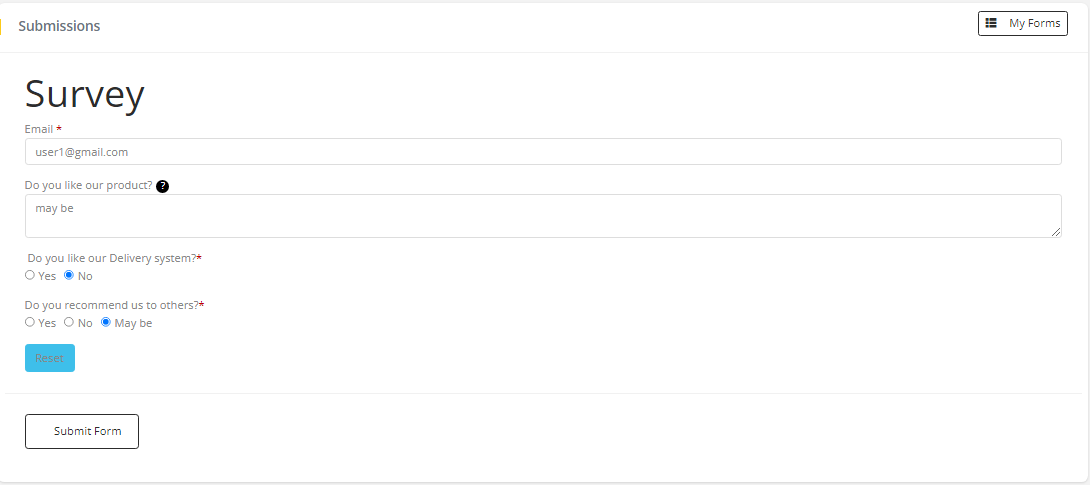 Submitted form can be deleted by clicking on Delete icon.